2018 Awards Winners
The 2018 winners were announced at the Awards Ceremony on 18th April at the Royal National Hotel, London. This fabulous event was attended by HRH the Duchess of Gloucester GCVO and the Commissioner of the Metropolitan Police,  Commissioner Cressida Dick CBE QPM, and The Queen's Remembrancer, Senior Master Barbara Fontaine.
The Queen's Remembrancer is responsible for nomination of the High Sheriffs to each County of England and Wales, except Lancashire, Greater Manchester, Merseyside and Cornwall, who are selected by the Duke of Lancaster (i.e. the Sovereign) via the Pricking ceremony.
We would like to thank all of our sponsors for their generous support and attendance.
Youth Led
Winner

 – sponsored by Oldfield Partners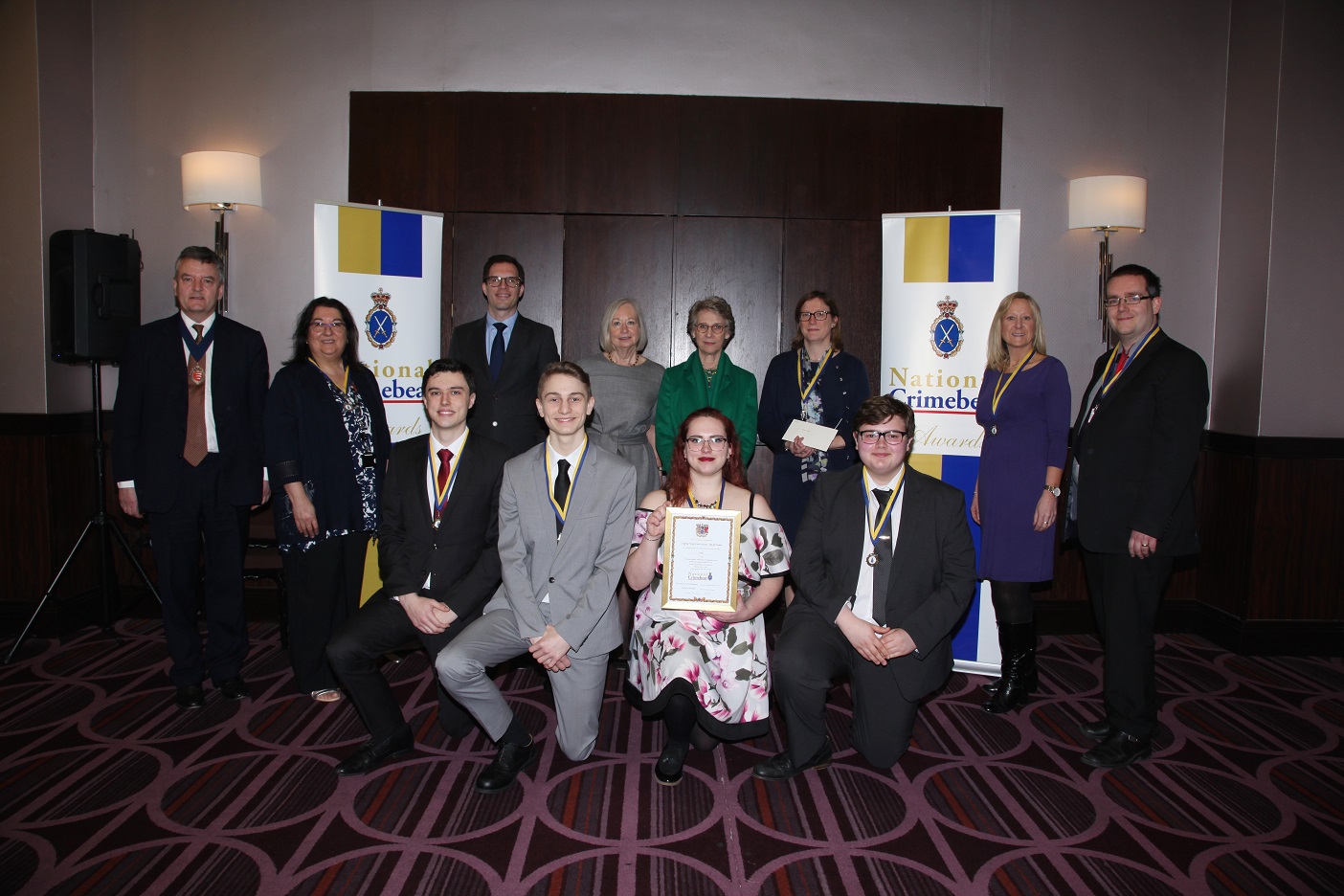 Essex:  MiLife
ESSEX – "MiLIFE", project was submitted by the Epping Forest Youth Council (EFYC) which is made up of 25 young people elected by their school, college, including those alternatively educated and those who are working.
The Project was conceived by the EFYC following extensive research which demonstrated the need for young people to have access to tools to help build their resilience to deal with metal health issues, stress, bullying and prevent them turning to a life of crime and/ or substance abuse.
The EFYC decided what they wanted to deliver, produced the tools viz; wrote the script, acted and filmed an interactive website, an interactive forum theatre production, created a resource pack for teachers which they co-host, together with  lunch time follow up sessions which they also delivered. MiLIFE is now being delivered to the 13,000 pupils in Essex Secondary Schools.
Runner Up

 – sponsored by Sally Bowie, High Sheriff of Leicestershire 2013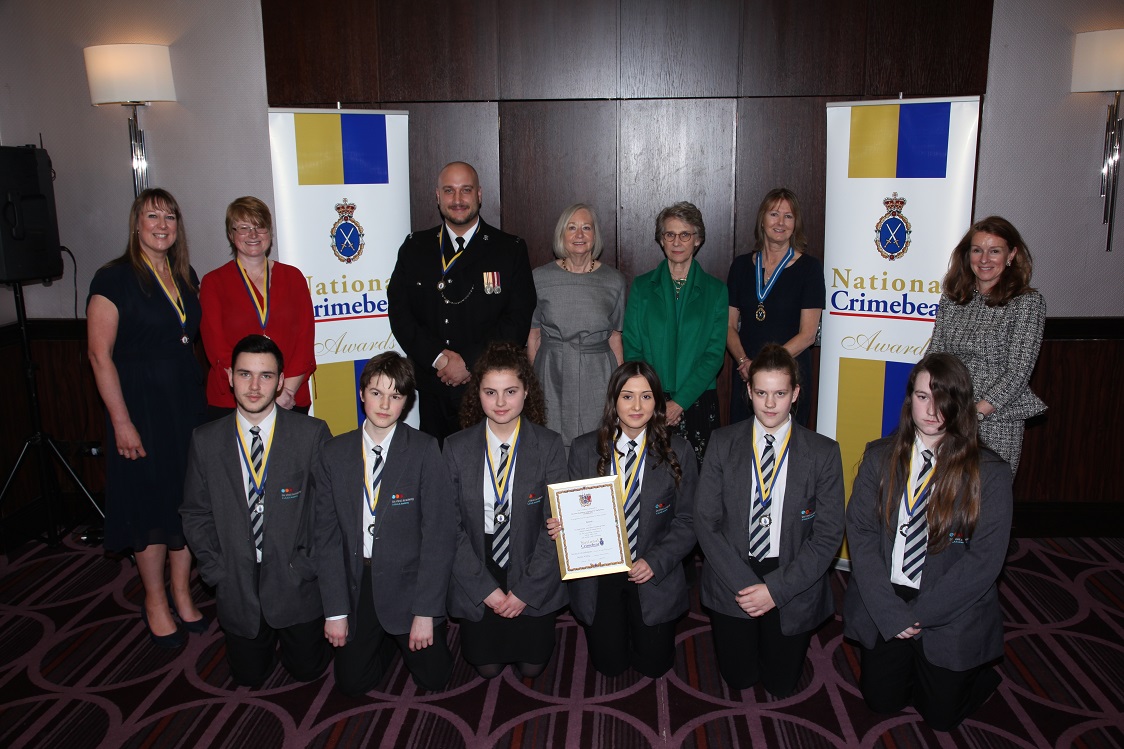 Derbyshire:   Project Zao
DERBYSHIRE – "PROJECT ZAO", project was submitted by the Da Vinci Academy, Derby. A small number of student ambassadors from the school, years 7-10, who wanted to raise awareness of the horrific impact knife crime can have. They decide to produce an immersive dramatization showing the consequences and devastation that can occur when knives are carried by young people.
They planned the day and delivered it in their school, they carried fake knives, were arrested, handcuffed and placed in a police van. Ambulance crews and Blood Bike staff gave aid to two knife carrying victims (ambassadors) made up with realistic life changing injuries. Armed Response Officers demonstrated the use of Tasers and other disarming methods. To reinforce the key messages all the schools pupils attended an assembly where a sniffer dog detected an imitation knife in an actor pupils' bag.
The whole day was videoed and to date has had over 20,000 hits on face book not just by the school but the wider community. Has attracted great comments including –"please roll this out to as many schools as possible".
Third Place – sponsored by Bedfordshire Crimebeat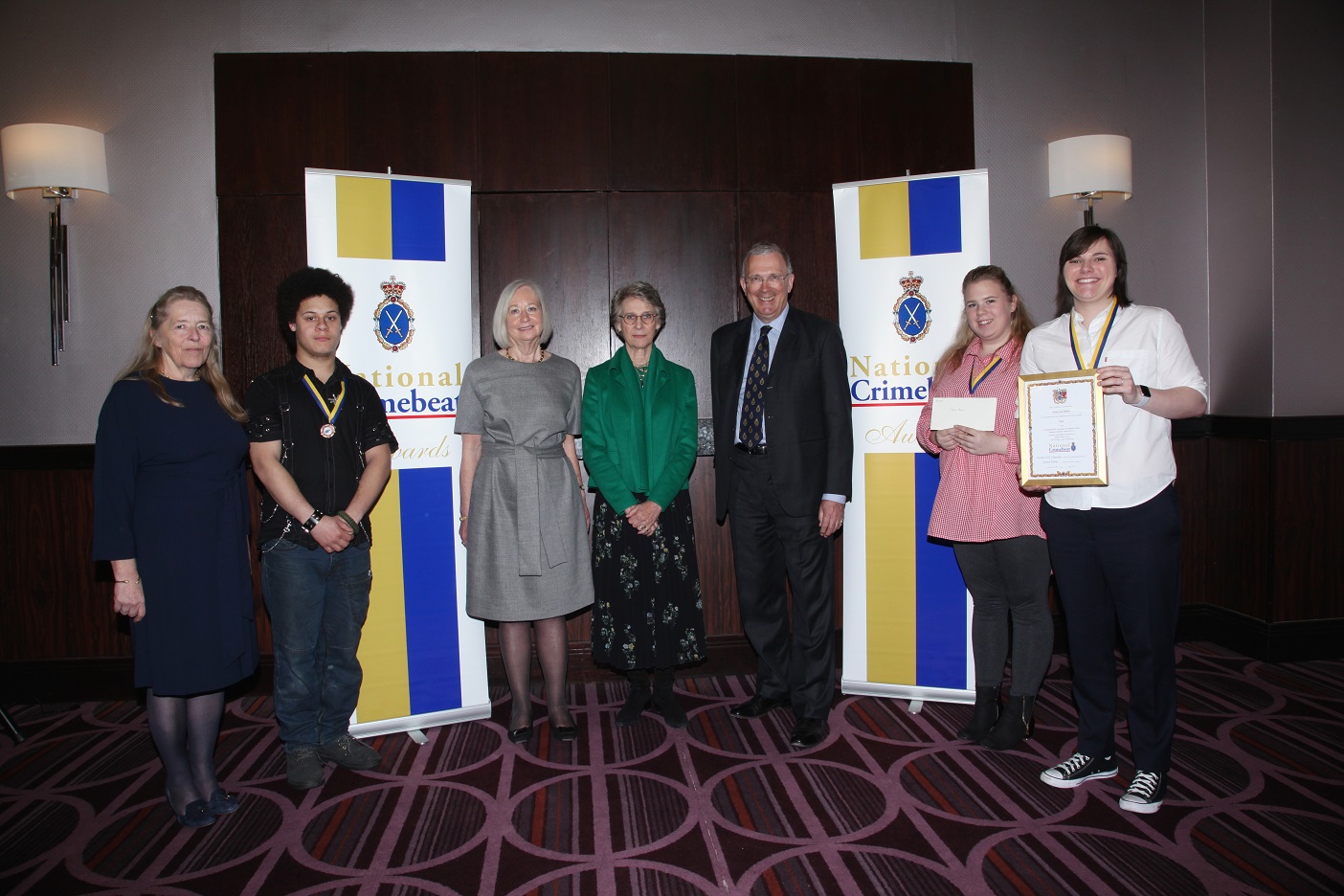 Nottinghamshire:   Know Your Rights
NOTTINGHAMSHIRE – "KNOW YOUR RIGHTS", submitted by the Nottinghamshire Youth Commission on Crime and Policing, 27 young people aged between 14 to 25yrs. Through their work with young people the Youth Commissioners discovered that young people have difficulty in communicating with the police. One reason being that of confusion of understanding (knowledge) of their rights when stopped by the police.
To tackle this the youth commissioners decided to produce a film, they wrote the story, acted and filmed it. They took the film on a road show with an associated workshop which they also developed and deliver. This involves role play, quizzes and discussion group held in youth clubs, schools, colleges and other such gatherings of young people.
The aim is to reach 500 young people in Nottinghamshire, to date they have reached 379 of which 81% state they have more confidence in dealing with the police as a result of the programme. The model the young people created and delivered is being replicated in other regions of the Country.
---
Adult Led
Winner

– sponsored by The Makers of Playing Cards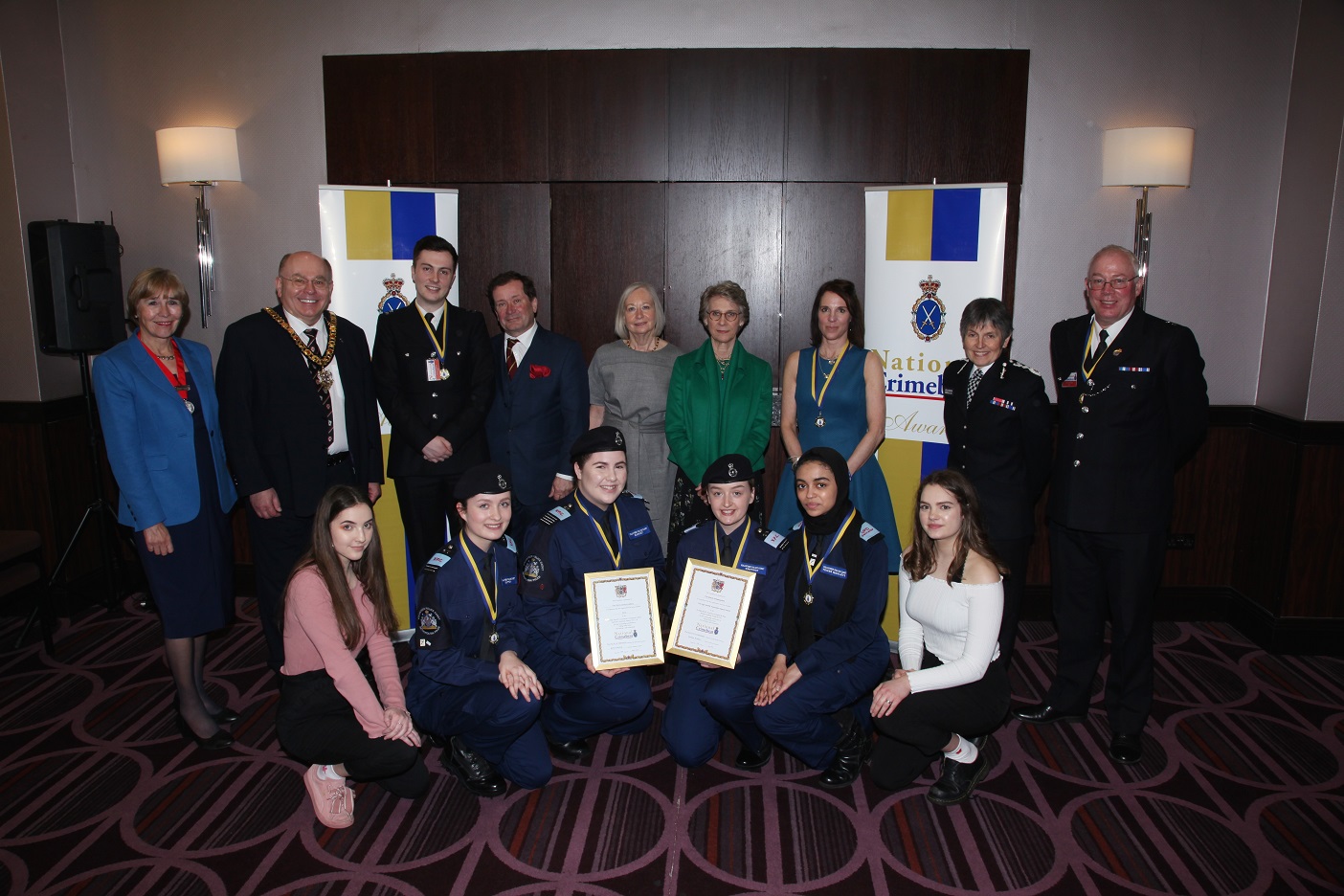 Greater London:   Breck's Ambassadors
GREATER LONDON –"Breck's Ambassadors", The Tower Hamlets Volunteer Police Cadets learnt of the horrific murder of Breck ,14yrs, by a paedophile, and also of his mother's drive to use Breck's story to warn young people about on line grooming. Breck, an air cadet, and his friends met the offender on line. Following intervention by their parents who worked together, all but Breck ceased contact with him. Unbeknown to his parents Breck went to meet him and he was murdered.
Having met Breck's mother and triplet siblings 15 Tower Hamlets Volunteer cadets produced a power point presentation lesson, 3 videos and commenced delivering the lessons in Tower Hamlet schools. They then trained 98 other Met Police Volunteer cadets  to become "Breck's Ambassdors" and deliver the lessons across London.  Within 8 week the lessons were delivered to over 6,000 pupils.
The Tower Hamlet cadets are now engaged with other Police Forces Volunteer Cadets training them to become Breck's Ambassadors and deliver the lessons across the UK.
Runners Up – sponsored by Linklaters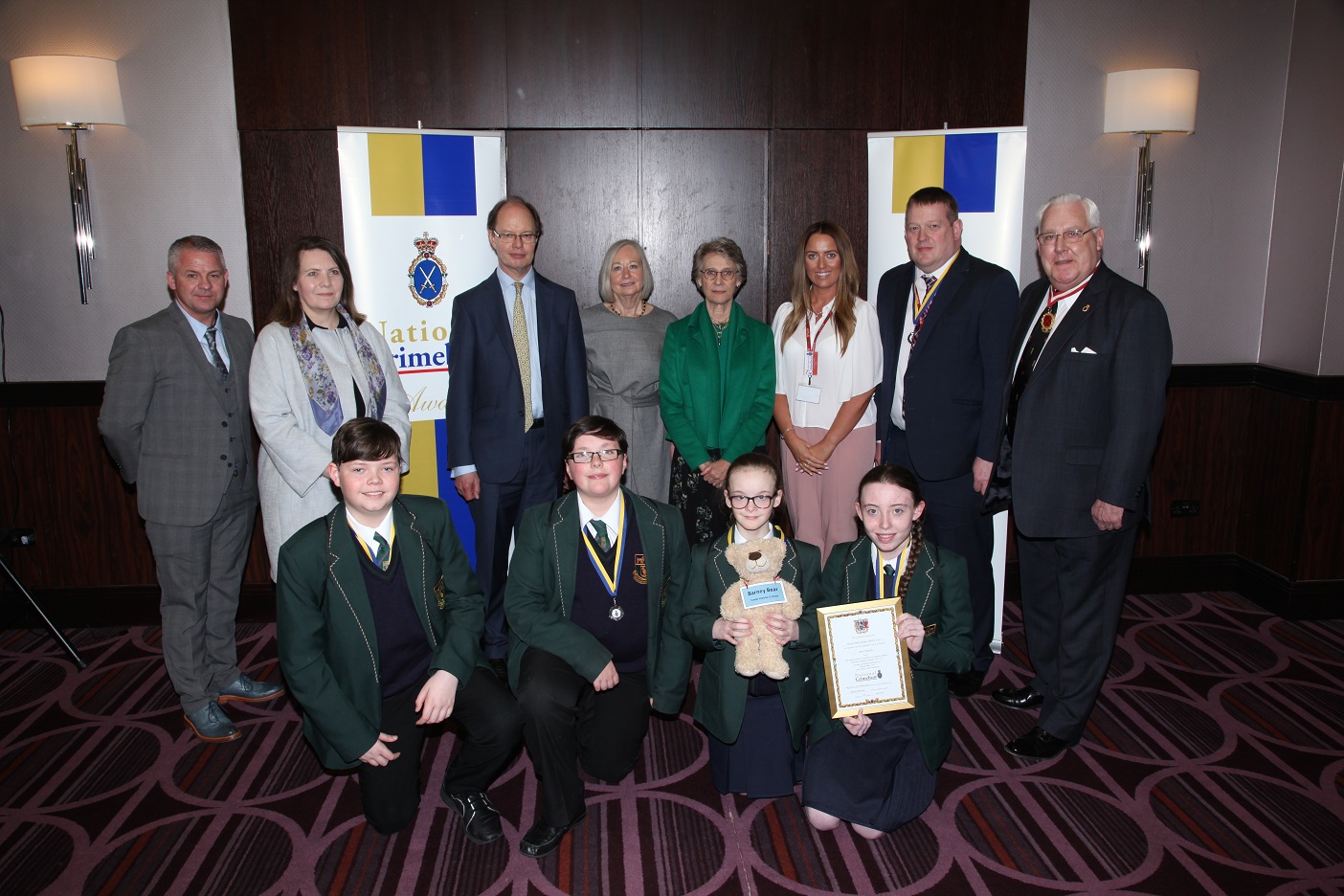 Merseyside:   Faith 17
MERSEYSIDE –" FAITH 2017", After BREXIT a 6 month programme of inter faith activities were developed by young people in Alsop High School. The activities were designed to inspire young people in the school and local community to be compassionate, responsible citizens to be able to appreciate and respect the values of other faiths. The young people wanted to prevent hate crimes and create community cohesion.
They held a Hillsborough Justice Day, held workshops with leaders of different faiths following up with visits to Mosques, Synagogues and Cathedrals, worked with a number of primary schools and led a pilgrimage of Teddies around Liverpool and produced a series of posters as a positive response to terrorist attacks. FAITH 2017 won the Educate Award for Community Partnership and having impact on the lives of so many.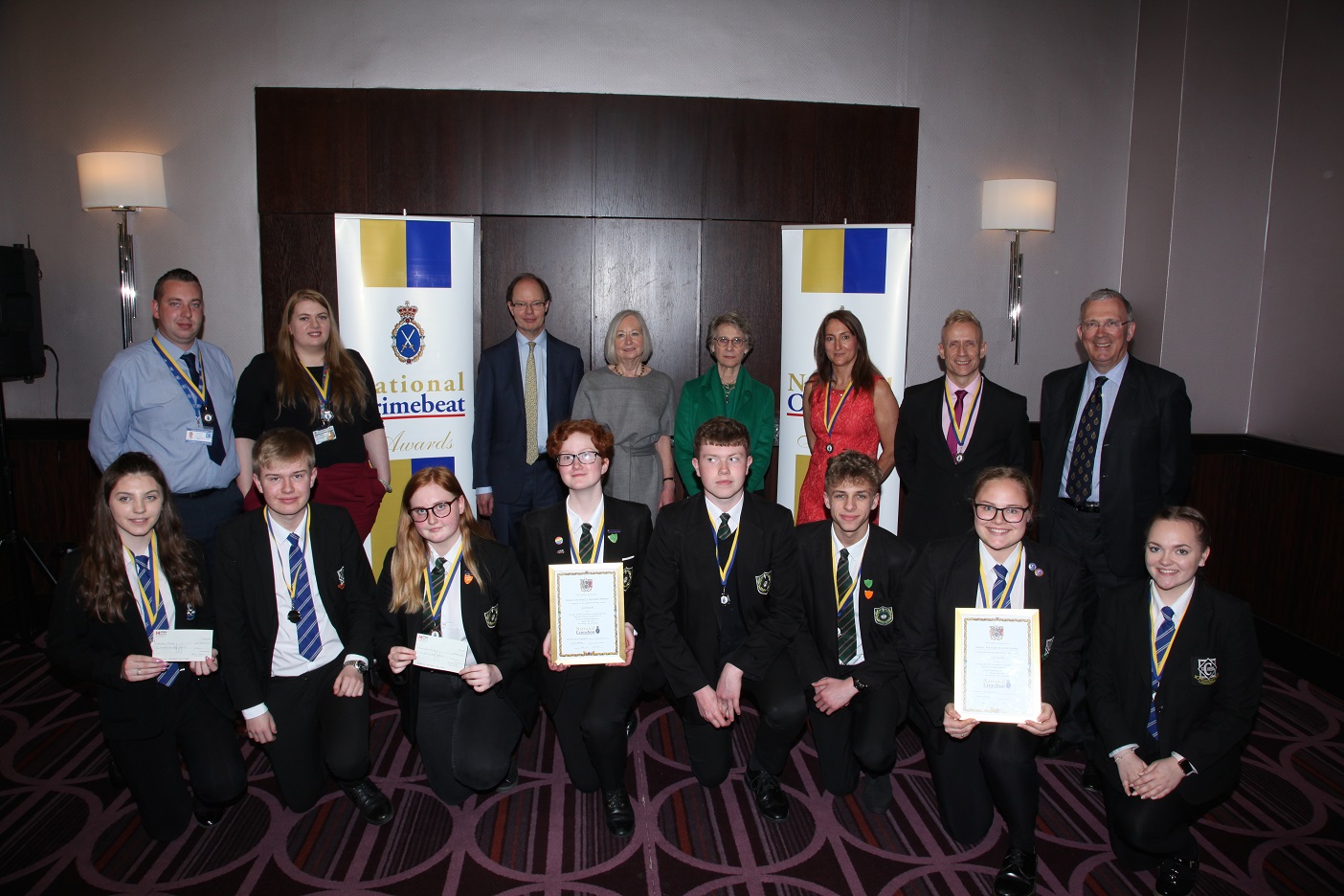 Nottinghamshire:   Dragon's Den
NOTTINGHAMSHIRE – " Dragons Den Style Project 8, Year 10 pupils in Nottinghamshire Secondary schools were tasked with designing a range of innovative ideas to be used in a  campaign in  schools, to raise awareness of young peoples' mental health problems, also to produce interventions leading to young people dealing with their issues so they have emotional well- being and resilience.
The pupils from 6 schools presented ideas to  a panel based on Dragons Den on how they would promote emotional health, well- being and build resilience to prevent  bullying, cyber-bullying, relationship abuse, child exploitation and hate crime.  The young peoples' ideas ranged from songs they had written, on line apps they had created, videos they had designed, acted in and filmed and a hashtag #fineisneverenough. Each idea had to be supported by a financial business case.
The two winning schools received cash prizes to use in delivering their winning innovations across all schools' as part of a mental health campaign. It is intended that the outcomes will inspire others to roll out the messages to communities both locally and nationally.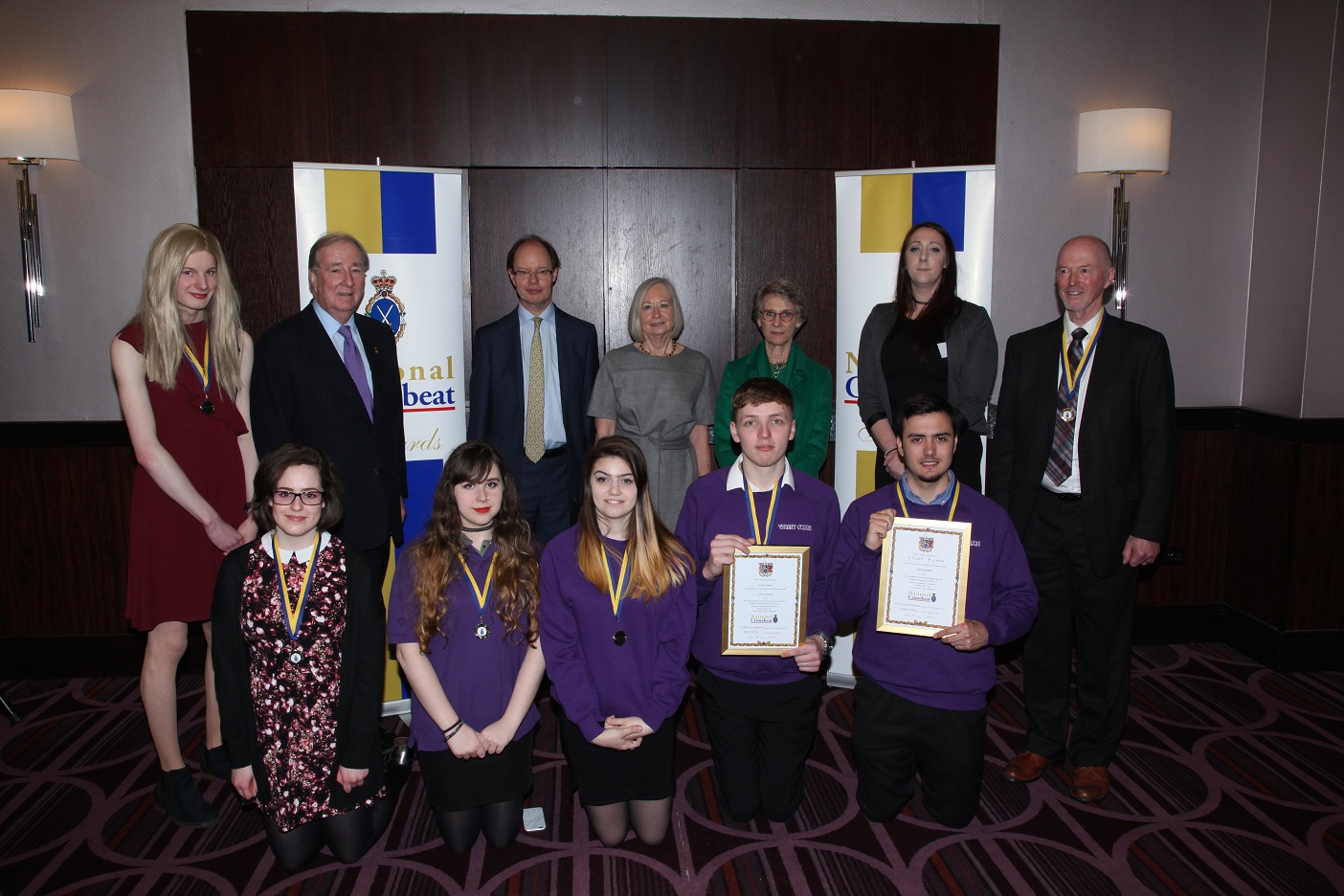 Warwickshire:   Street Aware
WARWICKSHIRE – "Street Aware" This project was inspired by a father whose son had become involved with legal highs, his vision was that school children would be more receptive to their peers rather than a teacher talking about drug abuse. He funded a programme for Peer Educators to be trained who then trained Youth Ambassadors aged16 -20 yrs olds to go into schools with them to deliver lessons on drug abuse.
The Peer Educators who volunteered for this training were often NEETS, once trained they arranged awareness days in schools, colleges and local community events.  This produced a number of potential Youth Ambassadors ,aged between 16 – 20 years of age, their number is now 45. Together a Peer Educator and a Youth Ambassador go into a school to talk to pupils about drug misuse. The sessions are informal, full of lively discussion with excellent rapport between the Youth Ambassadors and the pupils.
The sessions started in Nuneaton but due to their success they have been introduced to all schools in the County. Over 6,000 pupils have benefitted to date from these Youth Ambassadors input.
---
The National Crimebeat Special Award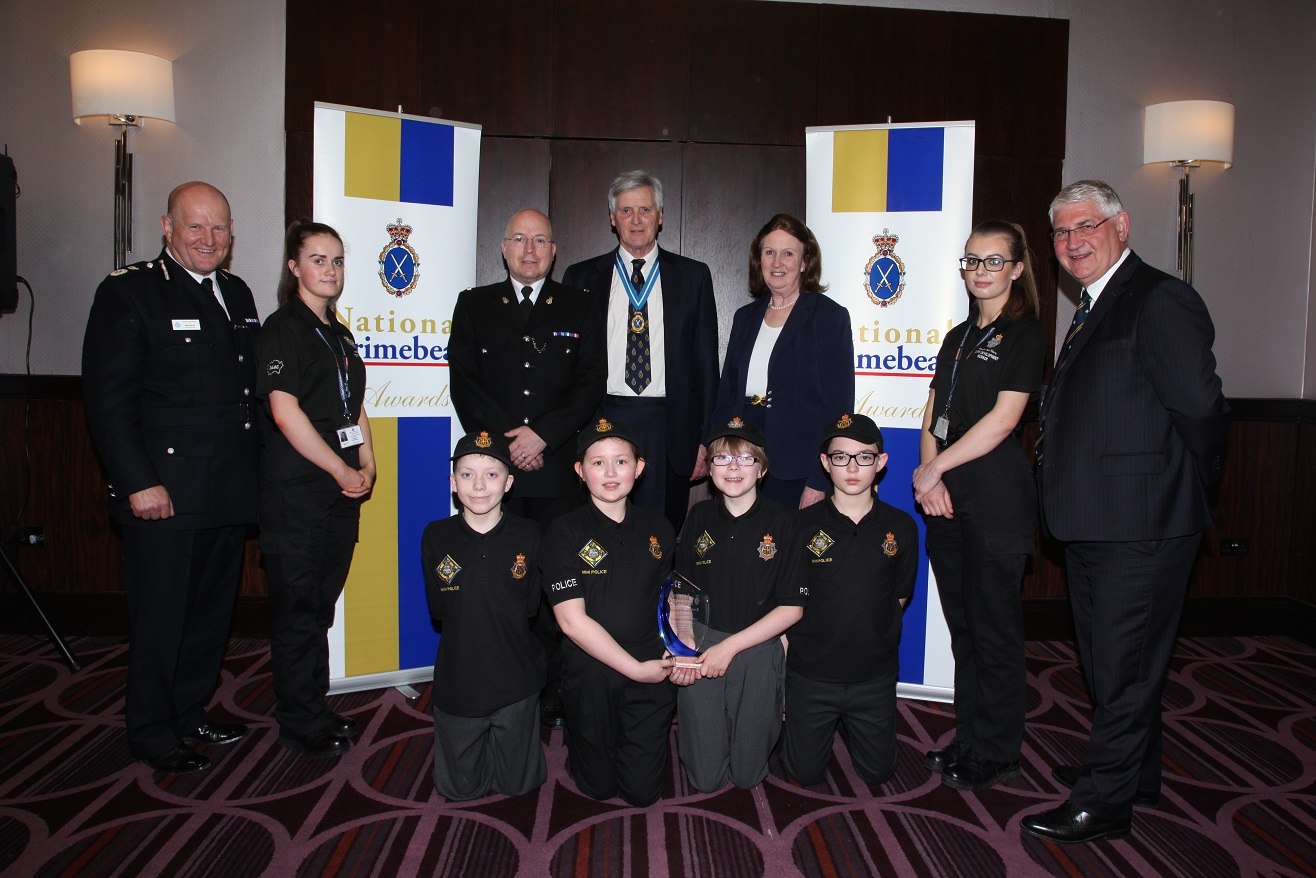 Durham:   Mini Police
This year is awarded to Durham Constabulary who invented the "MINI POLICE" project in primary schools. Children identified by their teacher as suitable apply, obtain references (from their teacher or parent) and are interviewed. All are accepted and given Police- provided coats, caps and high viz jackets. They then undertake a 7 week intensive training programme, followed by 3 engagements per term.
They deliver talks to the whole school on topics such as Water Safety, Internet Safety, Illegal Money Lending, on- line Fraud and Cybercrime.
They identify an issue in their community and with support they problem- solve – helping with community speedwatch, bulb & flower planting, visiting local mosques and litter picks.
The scheme builds the childrens' self- esteem and confidence, understand how to contribute positively to those living and working near their school and in their community. They also learn to trust the police. These improved relationships lead to positive engagement with their families and the wider community.
The success of the Durham project led to 7 other police forces adopting the model, with around 3,500 Mini police Officers taking part in each academic year at 130 schools, with indirect engagement with over 40,000 children. This has inspired 10 more Police Forces to adopt the model and by April 2018 285 schools will be delivering the scheme and 85,000 children will be indirectly engaged.
---
The Hugh Burnett Award for the Best Presentation on the Day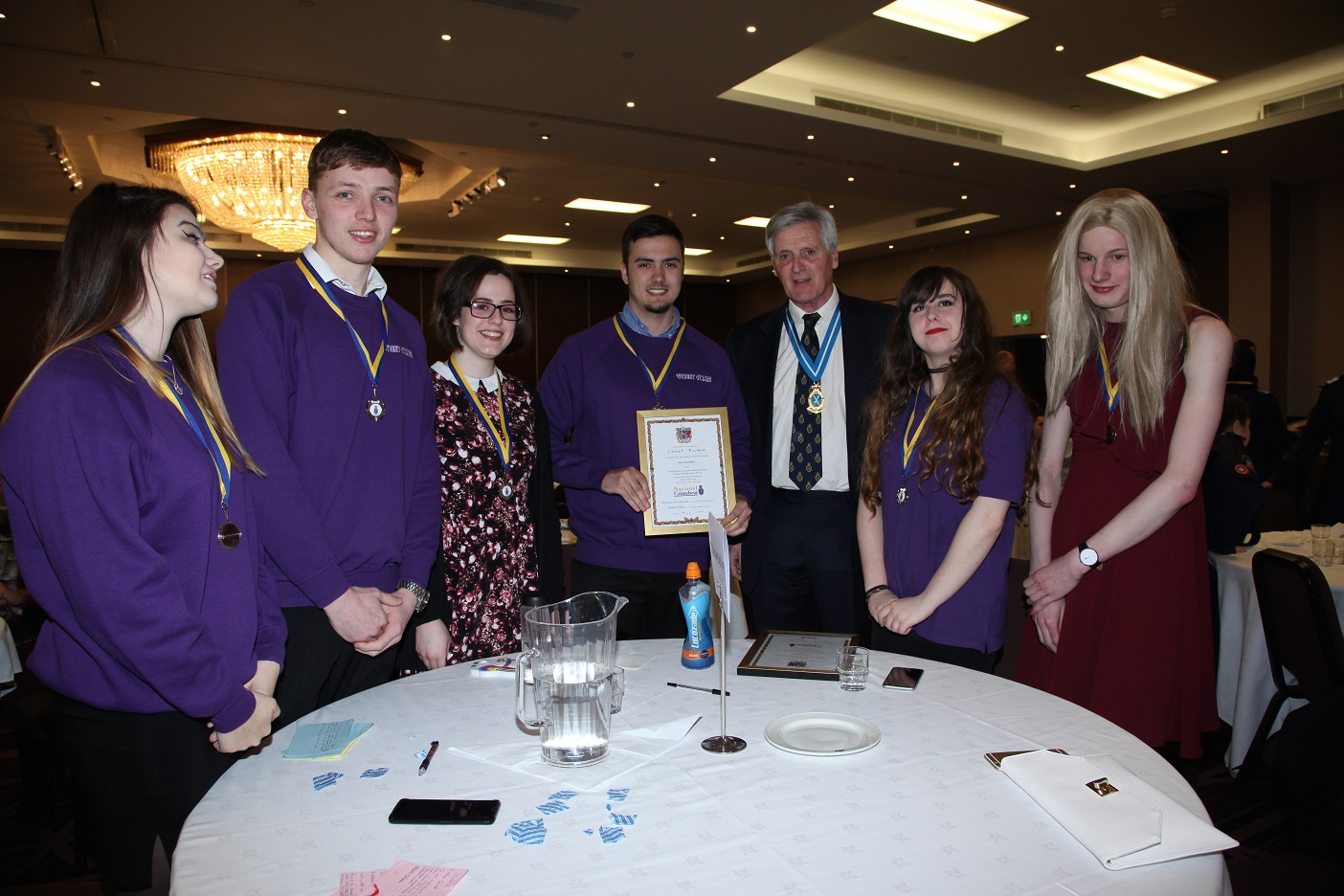 Warwickshire:   Street Aware
---
The High Sheriffs' Association Award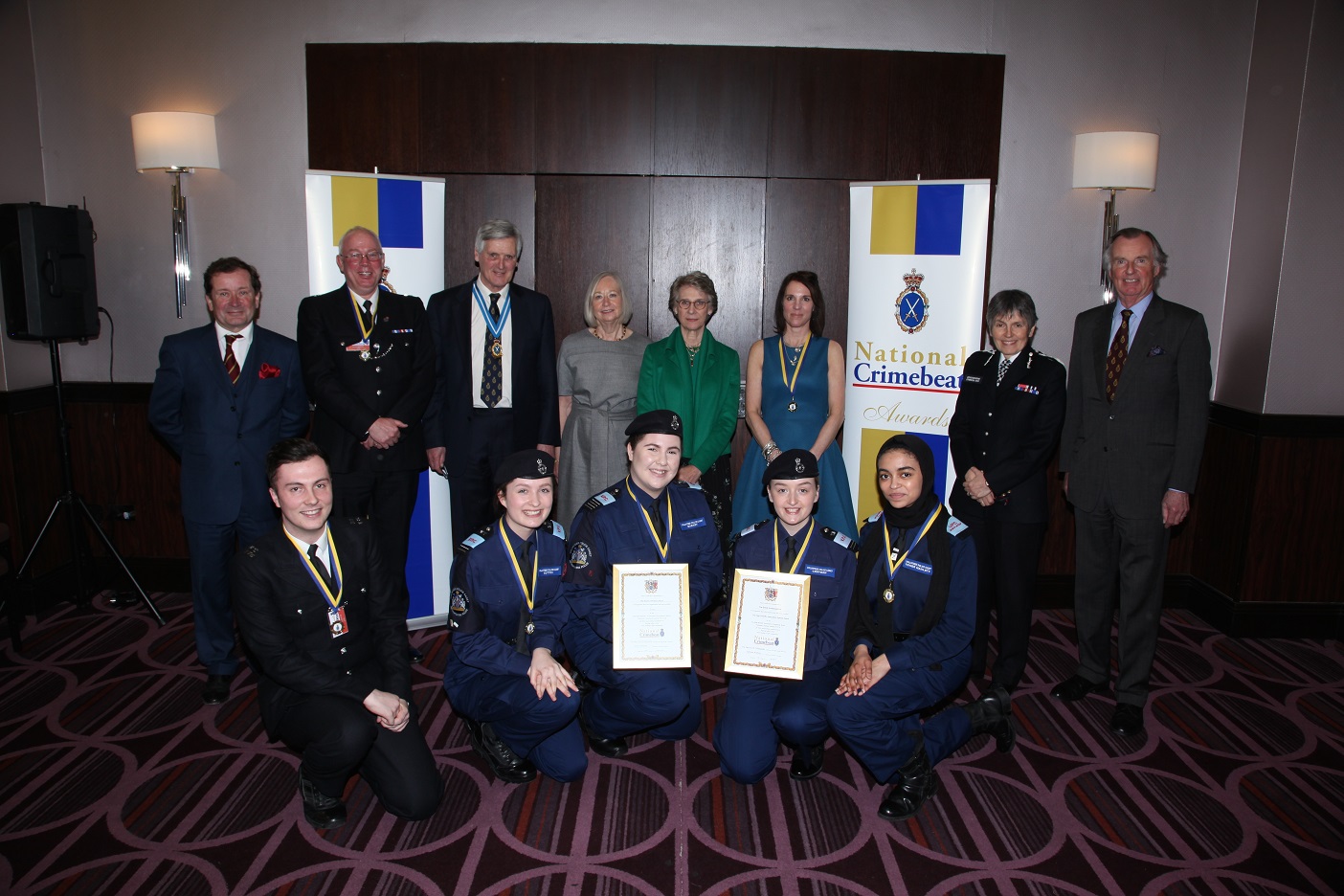 Greater London – Breck's Ambassadors