At the annual Awards Ceremony in London last week the winners in both Adult and Youth Led categories were announced.
---
Youth Led
Winners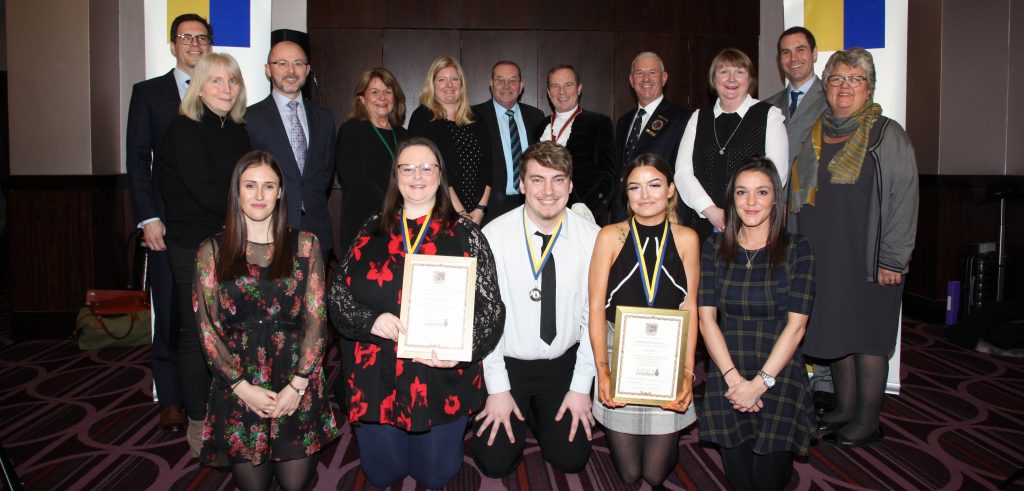 Using their own experience of life in the care system, or in a household where domestic abuse is present, a group of young people worked with Surrey police to influence and improve the way in which police and other services interact with vulnerable children and youths. By devising a training programme that is delivered in a different way and in a different context, this group has been able to involve those attending their courses to improve their understanding and ability to communicate with individuals in these situations
The video used as part of their presentation can be watched here
Runners Up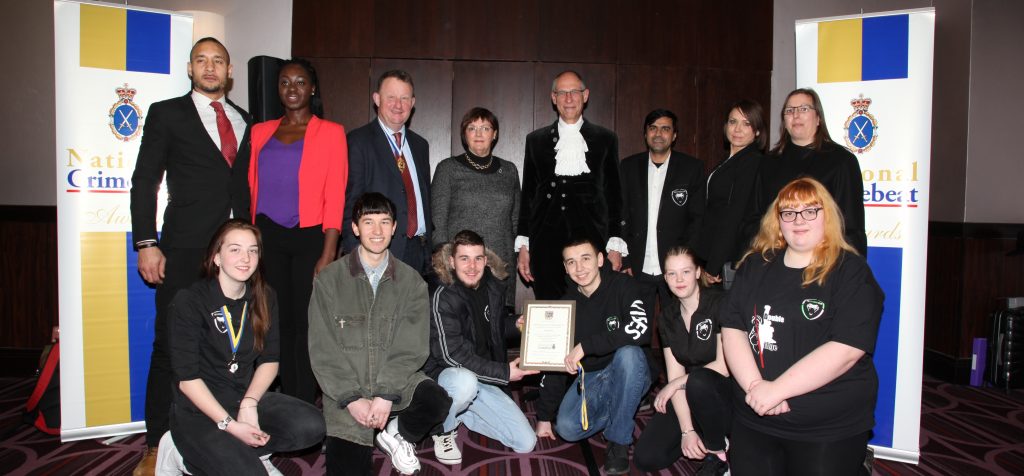 Double Edge grew from a range of successful engagement initiatives that resulted in a marked decrease in anti-social behaviour in their area. Building on the experience gained in those initiatives, the Pythian Young Leaders decided to tackle the issue of knife crime through a hard-hitting drama production that exposed the issue of joint enterprise, a legal term that most were unaware of. The production has been endorsed by the Nottinghamshire PCC and ACC and has been used effectively in discouraging young people from carrying knives or associating with those who do.
The video used as part of their presentation can be found here
Joint Third Place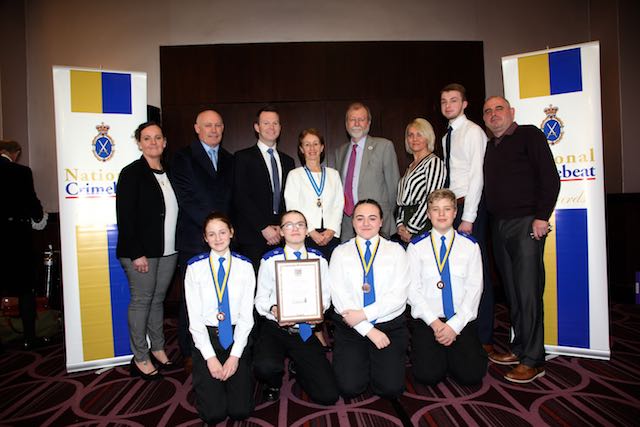 Gwent Volunteer Police Cadets heard about an incident where an 85 year old person had been the victim of a doorstep crime. On learning more about the crime, this group of young people decided that they should take positive action to raise awareness amongst elderly potential victims, so reducing the likelihood of them succumbing to similar deceptions.
In pursuing this project, the cadets have forged close community links and have promulgated awareness of doorstep crime so effectively that there has been a significant reduction in such crimes in the area.

The video used as part of their presentation can be found here
Joint Third Place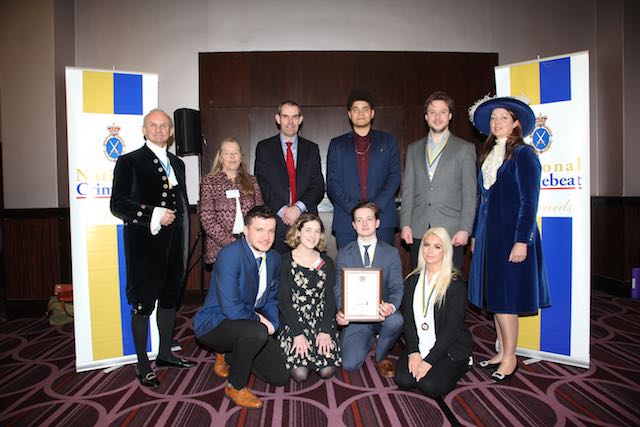 Here the students seek to address the increasing problems of modern slavery. Their short film highlights some of the ways in which children and young people are exploited and forced into work or engage in criminal activities, and how ordinary people can be totally oblivious to their position. The locations, script, video recording and editing were managed by the project group.
This was gripping video that could be used nationally to raise awareness of modern slavery
The video used as part of their presentation can be found here
Adult Led
Winners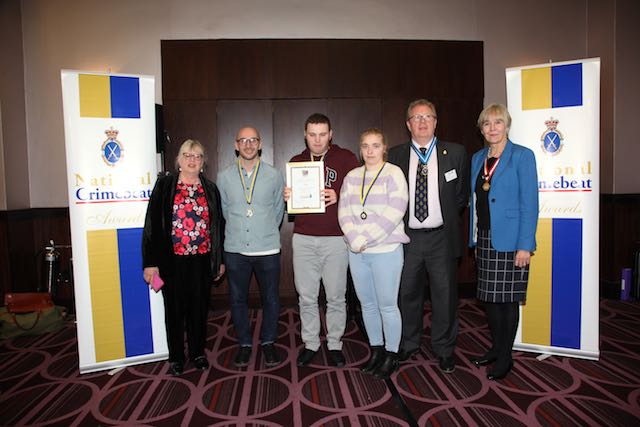 This project was created to highlight the ways in which hate crime can blight the lives of others with learning disabilities, often resulting in psychological and physical illness. The project consists of a film, in two parts, entitled "Take Control" showing several scenarios of bullying, hatred, intolerance and prejudice and the debilitating effect that has on the victim, resulting in attempted suicide. The second part of the film demonstrates what can happen when the victim 'takes control' and reports the bullying to which she has been subjected.
The video used as part of their presentation can be found here
Joint Runners Up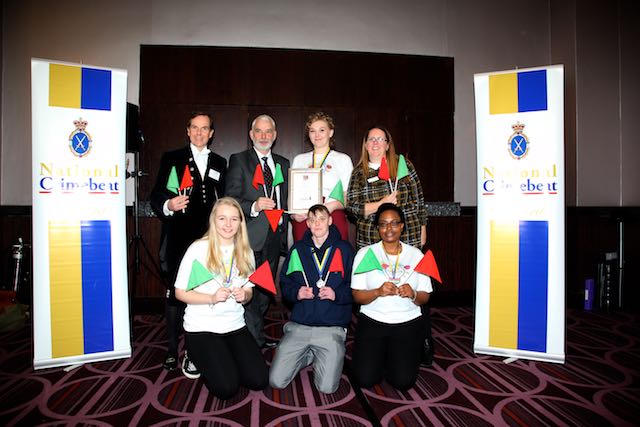 The Youth Commission sought to raise awareness of unhealthy relationships and the effect they have on young people. Their innovative idea was to raise flags in multiple public places, to show support and raise awareness of controlling and coercive relationships. They supplied with Flag Bags containing leaflets and resources for information and advice, and held workshops educating people to recognise healthy and unhealthy relationships.
The video used as part of their presentation can be found here
Joint Runners Up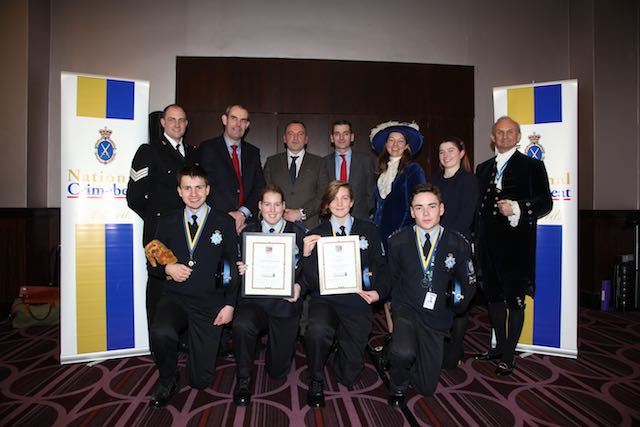 Hertford and Ware Police Cadets worked with Cadet Leaders to create, manage and deliver Achieve Care. This involved visiting lonely and isolated elderly people with therapy dogs to help stimulate conversation and create a relaxed environment.
Many of the elderly people visited were displaying the early stages of dementia and were becoming socially isolated. Now they are taking Achieve Care to new partners and vulnerable groups and extending it to other Cadet groups in Hertfordshire.
The Burnett Presentation Award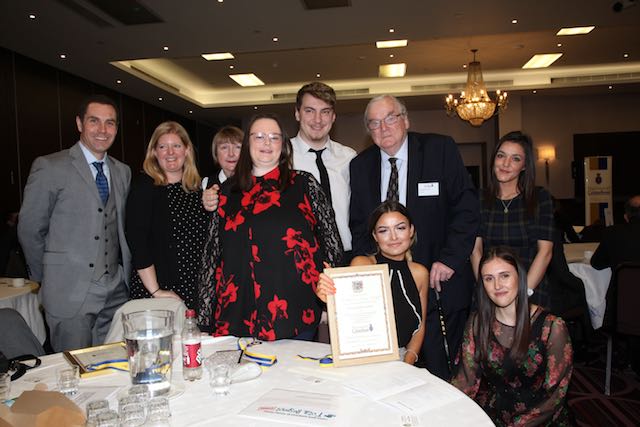 Surrey won this award for the best presentation on the day as judged by Hugh Burnett and the Chairman of the High Sheriffs' Association. They explained clearly how their project had been used and the impact it had had on the constabulary and the young people.
The High Sheriffs' Association Award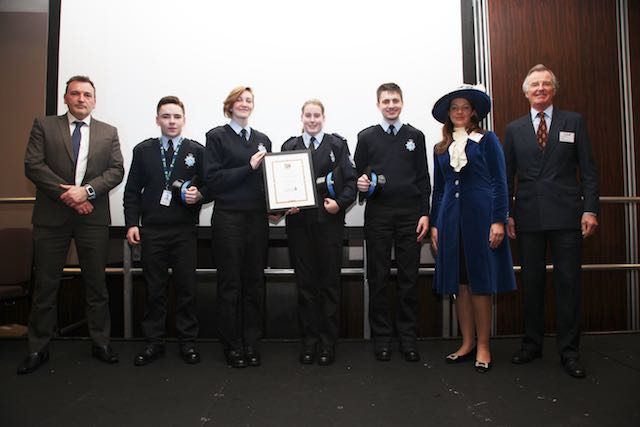 This special award is only given in years where a project is judged to have lasting impact and be replicable across other areas. The High Sheriff must have been actively involved. Herts cadets were clear in their mission to deliver Achieve Care to other cadet groups, and to continue with their work. The cadets spoke clearly, at times unprompted, and with obvious passion for their work with elderly people.
National Crimebeat Special Award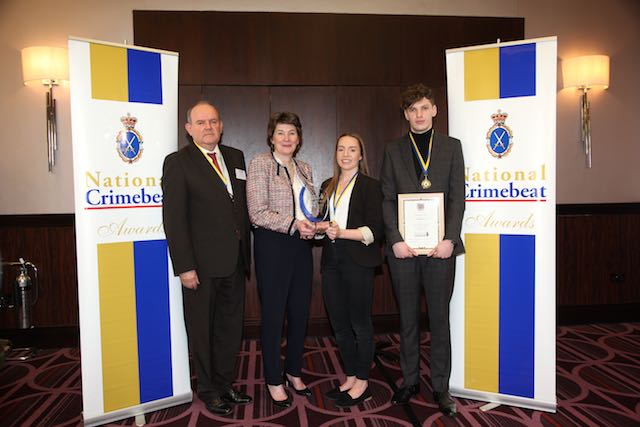 The National Crimebeat Award is given to an outstanding project. This was a unanimous winner and the young people involved demonstrated courage and emotional resilience when challenging perceptions and ahtred. They showed that a tragedy can help change lives for the better.
This project was founded in response to the murder of 17 year old Lloyd Fouracre who was beaten to death in Taunton one day before his 18th birthday. The killers were convicted and sentenced to imprisonment.
In 2017 Adam, Lloyd's brother, met with one of his brother's murderers, Jay Wall, who was approaching the end of his sentence. Still thinking of how Lloyd's story could be used to save other young lives, Adam asked if Jay would be willing to take part in a joint interview to be used in the educational workshops delivered to young people. Jay, a reformed individual who had worked hard to engage in therapy to address his behaviour and attitude, was keen to do anything he could to help the charity. He wanted others like him not to make the same mistakes in life that he did.
Stand Against Violence exists to reduce and prevent street violence by using unique educational resources. The charity has three main focus points:
To promote good citizenship among young people
To demonstrate the consequences of violence
To equip young people with the skills they need to handle potentially violent situations
You can read Adam's blog post about his first meeting with Jay here and find out more about the work of Stand Against Violence here